 I do not really have a green perfume in my collection, yet. Yesterday, on  a Sunday hike in the woods enjoying the green fabric of majestic trees overlooking creeks and creatures, I thought: I want – one fine day- a green fragrance. Like super green. With tons of green stuff like Undecavertol. Or bergamot. Or whatever makes me feel green.
Until then: I continue working in the perfumes factory a bit in the coming days. This year, I am not shutting down in summer. Like last year, I  will take a few days off, here and then, when the weather is nice and the soul needs green. This means: sometimes it will take a day or two longer to fulfill my retailer friends' orders. But then: green is green.
Having said that: I recommend this to anybody who can: get out.
Get some green.
Green heals.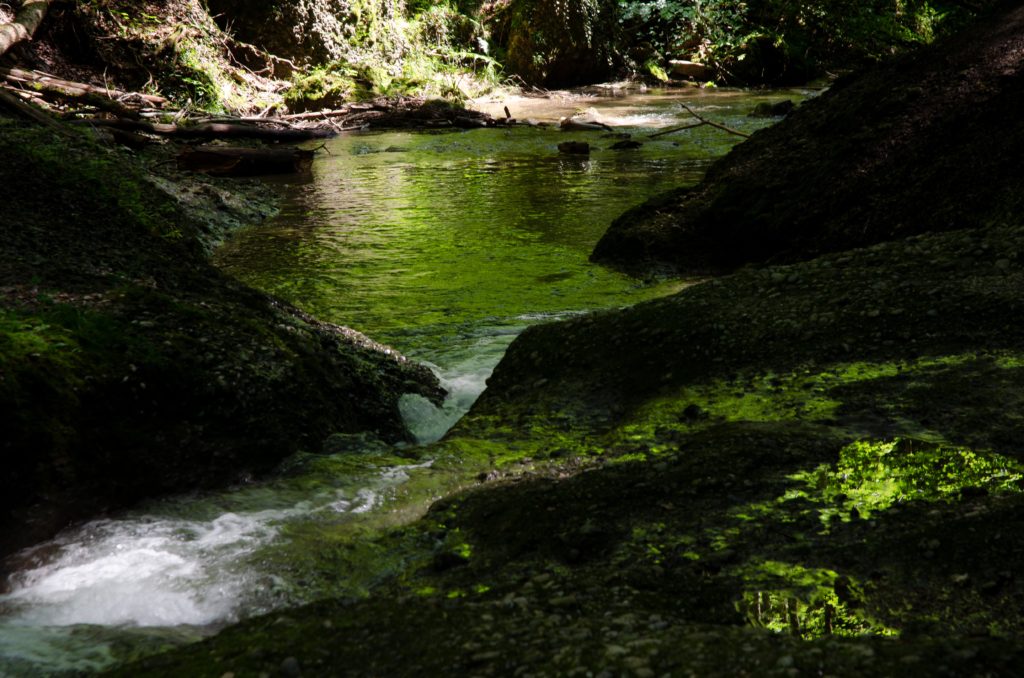 Picture: taken in the Zürich Oberland (a creek easily accessible through Wald), photos taken with a Nikon 7000, not edited (much), shrinked in size and resolution to fit here. And yes: water can be totally green.